<![if !vml]>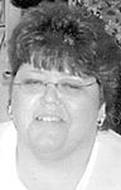 <![endif]>Paulette "Renee" McGraw
Paulette "Renee" McGraw, 44, of Chesapeake went home to be with the Lord July 6, 2005, in CAMC Memorial Hospital, Charleston, after a sudden illness.
She was an active member of Elkview Baptist Church where she taught Sunday school and children's church She was a former R.N. at CAMC and Home Health Care and was currently employed at Rescare, Charleston. She was a graduate of East Bank High School and the University of Charleston.
She was preceded in death by her mother, Clara Jewell McGraw.
Surviving are her father, the Rev. Charles McGraw of Chesapeake; sister and her husband, Annette and Kevin Roberts of Big Chimney; and her pride and joy, niece, Christen Roberts. She is also survived by special family members, Dreama, Amanda and Sarah Smith of Charleston, Kenneth and Janet Smith of Ashford and Ivon Smith of Chesapeake; uncles, Gene Smith of Texas and Bill McGraw of Harrisburg, Pa.; aunts, Doris Dunlap and Charlotte Meadows of Charleston, Loretta Wells of Indialantic, Fla., Betty Mullins of Union and Kay Skidmore of Virginia Beach, Va.; and a host of other family and friends.
Funeral will be 11 a.m. Saturday, July 9, at Leonard Johnson Funeral Home, Marmet, with the Rev. Bobby Sizemore and David Keeney officiating. Burial will follow in Kanawha Valley Memorial Gardens, Glasgow.
Friends may call from 7 to 9 p.m. Friday at the funeral home.
In lieu of flowers, the family requests donations to Rescare, 1033 Woodward Drive, Charleston, WV 25312.