Welcome to SpeakEasy Singles!  We are all either divorced, widowed, or never married, who enjoy doing things together in  a group.  We are not a dating service, but a place to socialize with other singles.  We have a monthly dance (Various Saturday's of the month) and other activities sponsored by members and non-members.  We enjoy a wide range of outdoor and social activities such as dances, dinners, picnics, trivia, plays, ball games, movies, auctions and camping trips.  Since 1985 SpeakEasy has been serving singles in the Tri-State area.
Our Motto is Meet People, Make Friends and Have Fun!
Next Dance is Saturday, September 17th – Columbia Gas Balroom Dancin Dave  – Dancing to the Decades – Cost $10 from 8pm-11pm.
Print the Flyer for the September 17th Decades Dance!!
Labor Day Celebration at Marmet – Also carnival all weekend (Sept 2nd-5th). Marmet Labor Day Celebration – Labor Day Bands:   DJ Dancing Dave from 11am…3pm..…Bands start playing at 3:00 Bands…. Lots of food and games for everybody.  For more information, contact Barry at 304-949-9692 – NO CHARGE – FREE EVENT.  Bring a chair-celebration will be in park across from the Marmet Rec Center!!  FIREWORKS AROUND 9pm.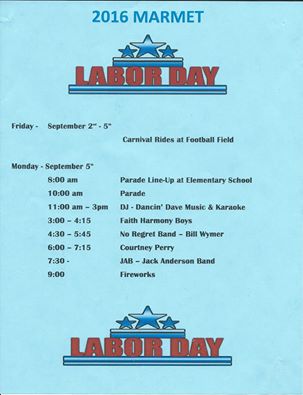 Click on the "Upcoming Events" tab above to see this month's activities or "Contacts", if you have any questions. View "Testimonial/ Comments " from attendees from some of our events.  You can find community events recommended by SpeakEasy Singles under "Community Activities".
SpeakEasy Singles has google voice mail – 1-304-805-4109 – calendar will not be posted on the voice mail – this is to leave messages if you have questions – leave a voice message or send a text message with your questions about the club or activities and a board member will return your call.  Your voicemail with be forwarded via email to board members!!
NOTE:  If you would like to be notified by email of weekly events, changes to events-locations, times, cancellations, etc., please email events@speakeasysingles.com to be added to the list.   We send out about one-two emails a week, and we promise to never share your email with another third party company.
All e-mails/reminders/updates will be coming from events@speakeasysingles.com.  Please  check  your junk mail & spam mail folders for e-mails and mark the e-mail as not SPAM MAIL or not JUNK MAIL and move the e-mail to your INBOX  – this assures the SpeakEasy Singles e-mail from events@speakeasysingles.com will show up in their inbox.  In your e-mail settings, mark as always trust e-mail from events@speakeasysingles.com.